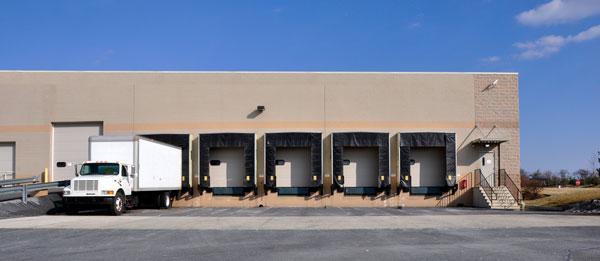 Keeping your large manufacturing facility, warehouse, store or other large structure well ventilated is a challenge to say the least. Any large open space will prove to be difficult to maintain proper air temperature, purity and moisture levels. You may be asking yourself, "What are the benefits of dealing with the struggles of maintaining proper ventilation?"
Improved Safety
Increased Employee Productivity
Greater Workforce Retention
Increased Energy Efficiency
Increased Product Quality
Increased Sales
Reduced Facility Maintenance
Preservation of Structure Integrity
So what issues can I expect to battle?
Each facility provides its own special needs and challenges. Working with a qualified and experienced HVAC contractor such as AEM Mechanical Services, Inc. will make identifying the issues you face in your facility much easier. Our team of experts will be able to evaluate the situation and provide you with effective answers. Here is a short list of several common issues we have cured . . .
Thermal Stratification Maintaining ideal air distribution in a large open area is difficult to accomplish. Keeping in mind the basics, hot air rises and cool air sinks, layers of air will form that become stagnant. Complicating the issue is the introduction of conventional HVAC cooling systems that blow large quantities of cool air into the space at once. The effect can be cold drafts instead of even cooling. The solution is to examine the area and create an air distribution system capable of maintaining proper air flow.
Changing Needs For Fresh Air Your building may experience large fluctuations in occupancy rates. For example: a gymnasium or event center may see a fluctuation of visitors at different times of the day depending upon event schedules and attendance. Therefore you have a need for HVAC system design that can respond quickly and efficiently to various occupancy rates experienced throughout the day.
Condensation You may experience condensation within your building that is a result of excess humidity in the air. When warm moist air meets cooler surfaces the moisture condenses and collects on those surfaces causing safety, product quality and even health issues. You can greatly reduce and even eliminate this problem with improved insulation and an effective ventilation system that will properly control the level of humidity in the air. Your system must be able to handle the variations your facility will experience from one season to another.
Out of Control Energy Costs Multiple entrances, oversized doorways (Such as garage doors), ineffective ventilation and poor insulation can all contribute to excessive energy loss and high utility costs. Often you can not avoid problem areas such as loading docks and other entrances, but there are effective remedies. You may be able to incorporate plastic curtains to separate these openings from the rest of the facility, or when that is not practical a row of low volume fans can be used to create a curtain of air to help keep the outside air separate from the inside air. Programmable controllers, heat recovery units and updated HVAC equipment that is well maintained will help as well.
If you are experiencing these or any other air quality issues in your facility, it is critical that you properly diagnose the problem. HVAC problems can be difficult to troubleshoot, that is why it is important to call on experts with experience. We are not looking for complex solutions to complex issues, often the answer can be quite simple and inexpensive.
Call AEM Mechanical Services, Inc., at 320-587-0991 and let us solve your large room ventilation issues.